About us
Experience authentic Thai cuisine at Thai Garlic! We are strategically situated at 45 The Centre Shopping Centre, Forestville NSW. We offer you layers of Thai flavours through our in house specialties and best sellers like Thai salad, soups, sea foods and fresh from the wok dishes. We are well known for our hot and flavourful Thai Curries, noodles, vegetarian options and appetisers. We would like to make sure that we will be able to bring you to Thailand on every bite by using only authentic Thai ingredients and cooking techniques. We provide convenience by offering pickup and delivery services. To know more about our delectable menus, click the "Order Online" button now.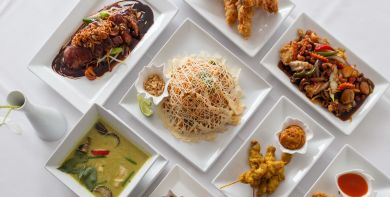 Reviews
Nick
"Food was great. Delivery was 20 mins earlier than requested... which is better than being late... but when you're timing the delivery around kids bedtime, not ideal."
7/02/2020
flane
"Excellent service and great food would totally order again"
24/01/2020